Fleur de Feline - Lulu
This is a new series I will be working on. Cats and flowers!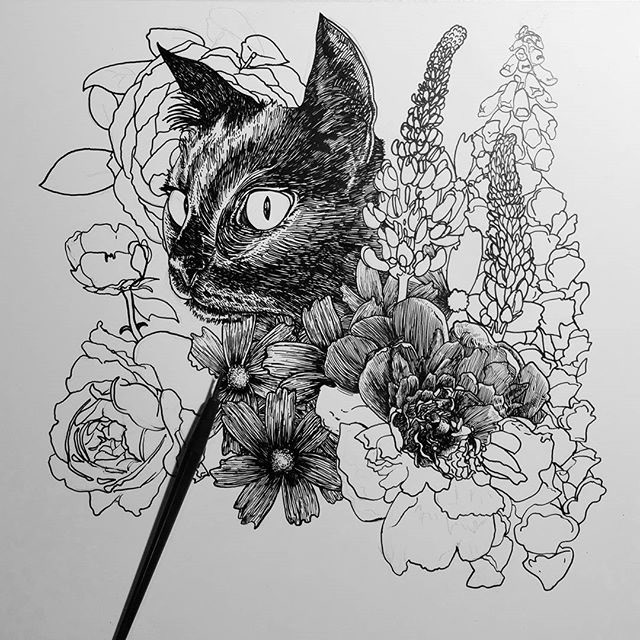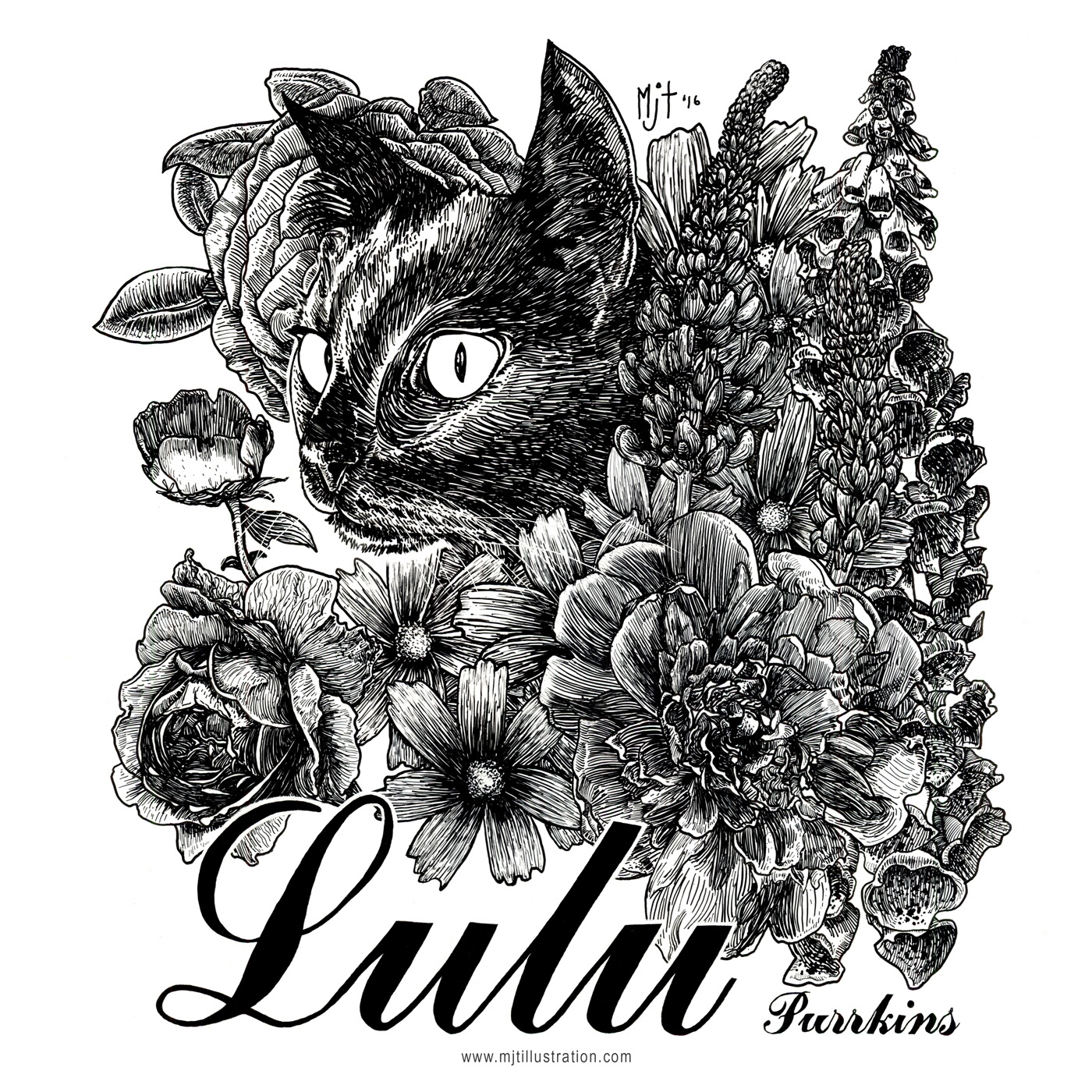 Final! This piece took me about 30-40 hours. I used ampersand clayboard for my surface and pen and ink (quill pen) for the linework and details. Clayboard is my favorite surface to work with and it was great getting back to it again after a few years.